Tweet
There is something about horses that makes everything else go away.
A horse can reach you at any emotional or physical level you are on. They are healers, teachers, best friends and partners. Horses are a reflection of who you are.
I am enthusiastic, strong, and want to help other people find their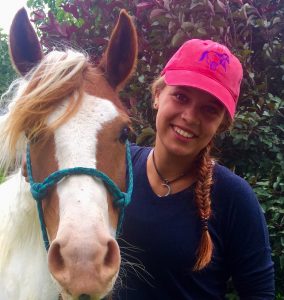 connection with a horse. I've been riding since I was 9 and am excited to develop and further my career at Sage Creek Equestrian.
I've enjoyed receiving instructions in jumping, barrel racing, reining, cutting, and even some roping. My highest desire is learning to ride the mind of a horse knowing the mind effects the emotional and physical aspects of the horse.
I'm looking forward to gathering more experience and knowledge about dressage. I believe that no matter where your experience is that there is always something new to learn, and that can apply to all things.
Tamara Silver
Children's Coach
Sage Creek Equestrian